If you have a website but you are not aware on what articles marketing can do for your online business, then you are surely missing on the competitive edge. Article marketing is one of the most popular SEO techniques. It is an important method to improve ranking of your website on the search engines. Finding one way links for your website is one of the most challenging tasks but articles marketing simplify it. Articles submission is a blessing for your website for it is a technique which helps your website to get the most qualitative back links. To get your website links from submitting articles, this is what our webmasters do:
Compiling: Our expert webmasters compile a list of qualitative article directories.
Signing up: The experts sign up on the every article directory from the list
Submission: After compiling and signing up, begins the most important task which is articles
submission. The articles are submitted in the list of directories to get back link to the website.
Why Us?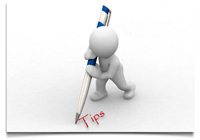 The three step process as defined above might seem simple in explanation, but in reality it is not that easy. Article submission is a practice that needs to be perfected well. It is only the expert webmasters who can follow do an appropriate submission.
Our professionals are thoroughly aware of the article submission guidelines. They know the importance of every element of the article such as a suitable title, body, summary and the resource text for the author of the article. They follow the guidelines of submission closely so that you get the appropriate back links for your website through these articles submission.
Our professionals understand your requirements; they proofread the articles and do a manual and relevant submission to provide maximum business results.