Each of us is fully aware on the importance of incoming links in SEO techniques. It is the quality of incoming links which define the ranking and visibility of your website in search engine. Directory submission is one of the most qualitative ways to get on-way incoming back links to your website. We get the quality incoming links by submitting the content relevant to your website in directories.
Why Us?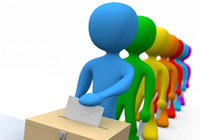 We rely only on those directories which are 100% SEO friendly.
We know the importance of 'no index' and while submissions we strongly follow the rules of 302 redirects.
You can have absolute trust in our directory submission as we do only the manual submissions and our submissions ensure highest percentage of directory approvals.
Our experts do the directory submission with due care. They choose the most authentic directories and ensure submission in done to build natural links.
Our experts read the terms of conditions before submitting in any of the directory
While posting, our professionals make no mistake in any of the details such as Website URL, Website Title, Website Category, Website Description, Name, E-mail and all other relevant information which the directory asks for.
Our experts remain updated on the directory approvals of your website. Ask them anytime and they will provide you the most comprehensive information that you can never expect from anyone else.
We do it at the cheapest rate. Our fee for directory submission is lowest amongst all the competitors.