Google Panda And Penguin Updates
In order to live up to the promise of making your site land in the top 10 ranks on Google, we need to be aware of Google panda and penguin updates. At seo company Singapore, we have been providing seo services that are compliant with the penguin as well as panda update. We take it as a part of our responsibility to work as per the guidelines mentioned and modified by Google.
Our different plans
We have a lot of different seo plans that are laden with the right set of knowledge and are sure to bring in good dividends. However, in order to ensure that it is lined in the theme of your website and it falls in your budget too, we have a lot of different plans and you can choose the right ones among them such that your demand and requirements would be fulfilled.
Understanding panda and penguin
Our team of seo experts makes it a point to go through the different details. We are always keeping an eye on the algorithms by Google and the changes that they introduce. Google panda primarily focuses on the type of experience that the end users enjoy when going through your site. Penguin on the other hand works on reviewing the spam content and therefore it aims at making those sites suffer that offer low quality contents.
Our services
We offer a lot of panda and penguin compliant seo services and some of the main points among them are as follows.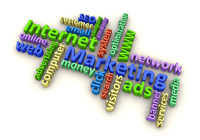 Creating quality web content with right structures and layout.
Building back links and analyzing the right set of keywords.
Optimizing keywords and using them appropriately.
Removing duplicate content from web pages.
Working for proper navigation on your site.
Careful cross linking and domain naming,
Hence, seo company Singapore, you are sure to get the best set of seo services that will take your company to new heights and help your business growth in ways more than one.