Joomla seo services in Singapore:
If you have a Joomla based website, you can opt for our exclusive seo services for such websites in order to enjoy higher traffic and better ranks. We have strategies that have been designed to suit your budget and requirements and at the same time, we will make sure to take you to the top of the ranks as well.
Installing seo extensions
There are a lot of seo extensions plugs that are meant for Joomla platform and we can use it for your websites to give you the right benefits.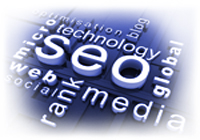 The extensions will help you in the following respects.
It will manage your title of the posts.
It incorporates simple seo strategies.
It works with Meta tag and seo Meta as well.
Google verify, seo keyword link are a part of the plug-ins too.
Advanced Joomla seo services
There are a lot of our seo services that are advanced in nature. They can come in very handy if you are looking for professional seo services that can give your site the perfect platform to gain better business growth.
We edit the titles of the page on lines of seo and even edit the description as well as the Meta tags, if need arises. The XML page is worked upon as well and the images are seo optimized too because alt tag and the title tag of images play a significant role in the field of seo. We also work on converting the PHP based layout of the site to SEF URL layout that is more conducive for seo strategies.
Additional benefits
We are thoroughly skilled with the use of Joomla 1.0 and 1.5 as well. Our knowledge of the working of seo algorithms comes in handy too and we are willing to provide you economic solutions that would suit your budget.