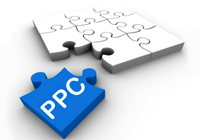 Pay-Per-Click Management (PPC) is one of the most powerful of SEM (Search Engine Marketing) technique in which businesses buy space on top search engines to promote their business. This technique comprises amazing marketing elements which can turn the even the startups into big corporate houses in just no time. Seeking assistance from a professional SEM Company that can employ the latest PPC Management techniques for businesses across Singapore can facilitate you with speedy results. However, this quick results delivering technique has also left numerous Singapore companies with bearing high cost of customer acquisition. Companies often get affected through online PPC frauds which are quite expected to happen in the PPC world. While few businesses that employ PPC services flourishes and some businesses fail. Do have any idea about the primary reason behind this huge difference in business's position? The major reason behind businesses in Singapore failing to employ PPC management techniques is doing it themselves without having adequate knowledge and outsourcing. Businesses in Singapore often carry out PPC activities themselves which ends up with no positive outcomes therefore it is better to outsource it to a professional SEM Company in Singapore. PPC Management experts in SEM companies know the advanced tricks and strategies to manage the Google AdWords and search marketing activities on Yahoo and Bing. Professional PPC management experts know the right techniques that can help businesses to maximize their business's success and reduce its overall cost. If you are looking for a professional SEM company in Singapore that can proficiently handle your PPC management activities, then SEO Company Singapore is the right place for you to be in.
Why Us?
At SEO Company Singapore, we have a dedicated and experienced team of PPC management experts. We do A/B testing of the text of advertisement and websites landing pages, and also carry out fraud management activities for the PPC ads. Our PPC management techniques nurture and transform the prospective visitor into a new customer for businesses in Singapore.
Our PPC campaigns aims to create brand awareness online rather than merely working to draw window shoppers. We target those customers who prefer quality over the cost of a particular product or service. Through magnetizing your targeted customers to your finest quality products, we assist your company in earning long term leads. We facilitate all of our clients in Singapore with all-in-one PPC packages and follow a futuristic approach while creating and distributing your text advertisements online. Our all-in-one PPC packages comprise elements of unique text, creative graphics and animated banners that we display in the Ad work networks. We drive the relevant traffic towards your website at the right time. Our SEM Company will help you get exactly what you are looking for. With our expert PPC services, we bring the best in class to you. We deliver results!