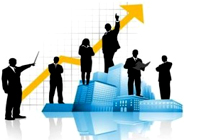 Do you want to safeguard your investment? Are you skeptical that the services that we offer might not turn out to be productive? In order to clear our doubts, we are providing 100 percent money back guarantee on our seo services. This means that if we do not succeed in providing the right promised results and you do not feel any change in your rankings, we are willing to refund your money in proportions to the shortages in our delivery as per our contract.
What does the seo guarantee refer to?
Our seo guarantee is valid on business seo services plans and intense seo services plans. These plans are customized depending upon clients' needs and requirements. In these plans, we guarantee you placement in the top 10 ranks on leading sites like Google, yahoo and MSN.
The seo guarantee that we offer conforms to our guaranteed guidelines which will infer when our services qualifies as delivered or failed.
Guidelines for guaranteed seo
The guarantee applies on the number of keywords that the seo strategy targets and it can vary significantly ranging from 10 to over 50 keywords.
Our guarantee is deemed to be delivered:
If 50 percent of the keywords that we targeted are listed in the top 10 rankings on the different leading search engines.
If 70 percent of the keywords that are targeted land in the top 20 rankings.
Our top ranking listings are valid for a minimum of two search engines with Google being the mandatory option among them.
Our foundation
The different search engines have different algorithm and consequently different logic. Google drives more than 80 percent of the traffic ad so our seo strategies are centered on Google but we do put emphasis on other search engines too. However, in order to give our clients the maximum benefits, we make it a point to cater the most to Google search engine listings.
Contract terms
We are one of the most skilled agencies in the field of seo. We tend to provide you the right set of services by the estimated deadline. However, if we are unable to meet our targets, we will continue to work for you at no additional cost.
In the rare event that we fail to help you even after the extended deadline, then we will pay you back through the same channel within a period of fourteen days as per the terms that we agreed with you in our contract..