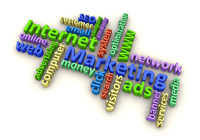 At Singapore SEO Company, we assist website owners with top SEO reseller programs that help them to resale or start one's own business. We indulge with all types of business heads needing SEO resale that involves web design and development firm, Internet Service Provider, Internet marketing, web hosting provider, advertising firm and many more. We render services that are ethical and promising. With Us on the side, you can find your business and website achieving higher and soaring search engine top priorities with our SEO resale programs.
We are equipped with differing SEO resale programs that can best suit your needs. Also, we offer hands with our SEO team, if you do not have a team of your own. You can promote and expend SEO by availing our SEO resale packages. You can perceive clients, place an order to us and our team will act for you. You can sell SEO packages under your brand name by utilizing our useful SEO resale packages. Also partnering with us can be fruitful and productive. Our staff will look after the needs and queries of your clients when we are referred regarding marketing.
We supply high quality SEO services from experienced and up-to-date professionals in link building, copywriting which are affordable and flexible. We are easy to use and you can approach our team whenever you require us, instead of monthly contract or so, helping you to generate increased product sales and market value. With the partnership or timely help offered by our experts, you can also count on saving money since our services are cost effective and timely. We also look out your exact requirement with expertise and lend comprehensive information and knowledge for the same. Our online expertise team is happy to answer your queries that you may arise in any stage of process.
We are proud to deliver feature rich SEO resale service packages which are hassle free, customer friendly and confidential. You can feel free and convinced to contact us and work with us to develop and extend your business and increase the rankings and value in the market.