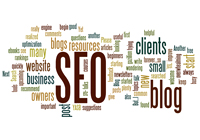 Search engine optimization is the keystone feature required for every online business that intends to acquire top search engine rankings, improved marketing and conversion rates. SEO may be a tough guy to the newbies but numerous ranking scholars in the market are self-mastered. Though it may seem fearsome for the beginners to understand, SEO can be made simple when learnt and applied to increase the website marketing value.
Many online resources and links are available for people who wish to learn and advance in the field of SEO. Since the competition has increased rapidly in maintaining the ranking of websites and boosting sales of products, refined and adequate tools and strategies are utilized by companies that can be obtained from customer friendly SEO links and websites. Users can educate themselves with numerous SEO tools and basics from much number of sites which are as follows:
SEO blogs available in the internet is of great use for users who would like to have constant updates on the latest news, tips, and much more in the SEO world. Some of the links include SEOmoz, one of the blog websites that contains good SEO articles and news; Search Engine Land which is the biggest blogs on search engine news and information. Aaron Wall in SEO Book writes up some truly great blogs and articles.
SEO blogs may be too advanced and split in strategies for beginners sometimes. In that case, SEO guides come in for rescue with complete and thorough information on learning search engine tools and strategies. Some of the online guides are as follows: Google's SEO Start Guide gives getting started with SEO info. Beginner's Guide to SEO contains the most essential read up contents. The Periodic Table of SEO Ranking Factors is an excellent visual guide to SEO. Simplifying SEO Guide is a great guide on how to keep SEO simple and efficient.
SEO tools help users to count and save time ending up in excellent utility of resources online. They can minimize the time constraint occurring in optimization process. Google Keyword Tool, SEOmoz Tools, Google Webmaster Tools are some of the well known and well used tools that plays picture perfect role in optimizing websites. Open Site Explorer is an individual SEOmoz tool that looks for competitor's backlinks and other metrics. Serp IQ is a recent one with many great uses that includes analyzing competition, discovering keyword and other features. Scribe SEO finds keyword density whereas Market Samurai looks perfect for analyzing keywords.
SEO Forums provide better columns of answering questions with required information from numerous users around the web. Some of the forums such as Webmaster World, Search Engine Watch Forum render responses of value and quality. In addition to forums, conferences can help one to indulge into the know-how of SEO and other related tasks. Optimizing websites and achieving higher ranks in search engine listings, though very competing, may not be a hardship for a beginner or a website owner with these resources at hand.