Definition of SEO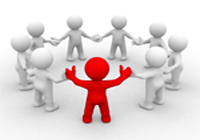 Search engine optimization is one of the main processes that can help in improving the quality of traffic that you can get from the search engines. The main strategy is the use of right set of keywords which can help in channelizing the right amount of traffic. A lot of different types of searches are involved in devising the right seo strategies including local searches, image searches and even searches focused on the basis of industries as well.
The different search engines
There are five main search engines that are responsible for the bulk of traffic and they are namely Google, Yahoo, MSN, AskJeeves and AOL. However, there are a lot of other search engines too that are found over the internet and can help in contributing to traffic.
Types of seo
There are two broad categories of seo that can be used. They are on page and off page seo.
On page seo
It refers to the methods of optimizing the different contents that are present on your page. You need to be aware of the algorithm of search engines to find out the right ways in which you can work on the content of your website to optimize them for seo purpose. The main points to be included are targeting the right set of keyword and using them in your content. Further, you need to use basic HTML tags like bold, underline, italics and even ordered list to promote the traffic.
Off page seo
These techniques are not directly implemented on the content present in your page. The different methods that fall under off page seo include the following.
Article marketing services
Building links for websites
Submission of content to directories.
Posting in forums
Press releases
Using blogging platform.